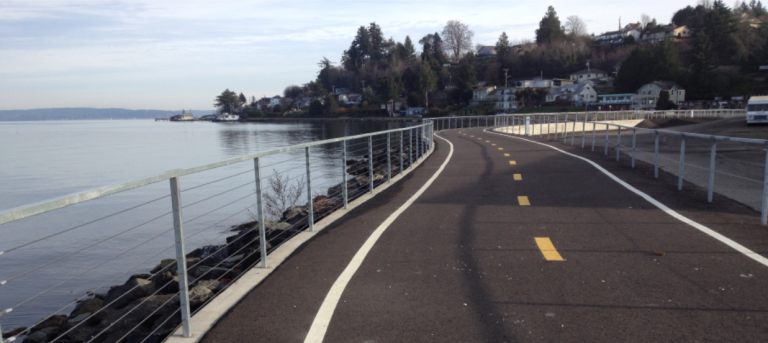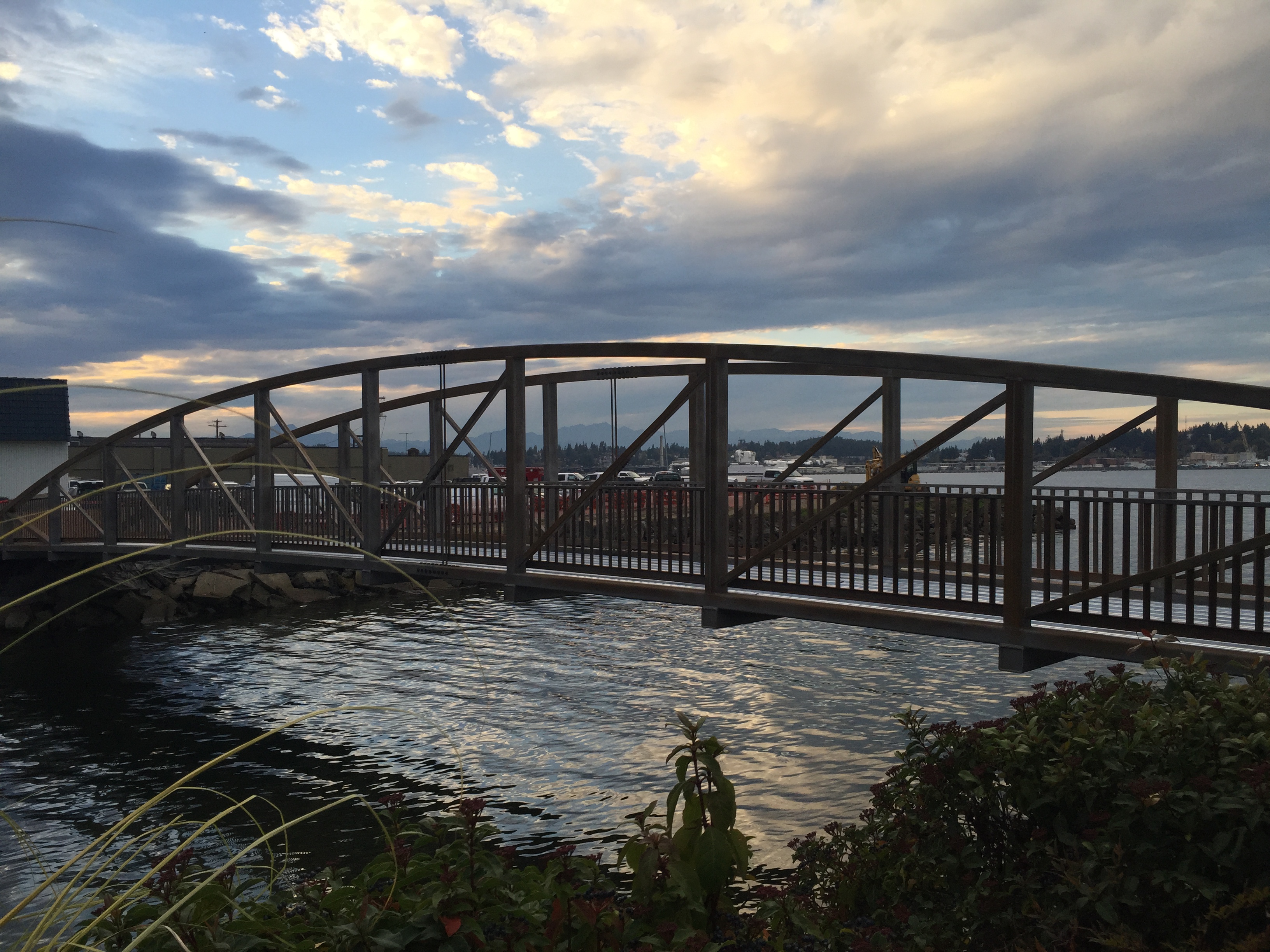 The City of Port Orchard is constructing a new multi-purpose path/trail beginning at Waterfront Park near the Downtown Port Orchard ferry facility and ending at the Annapolis ferry facility. The completed multi-purpose trail will become a part of the Mosquito Fleet Trail.
This portion of the Mosquito Fleet Trail along Bay Street will be a significant segment of the off-road link in the Mosquito Fleet Trail, which eventually will connect Kingston to Southworth along the eastern shore of Kitsap County. It will also provide a much needed recreational facility within downtown Port Orchard, and a safe alternative transportation mode for its citizens and workforce. Users are expected to include lunchtime walkers, bicycle commuters, families with children, and recreational cyclists on both organized and independent tours. The trail is also likely to experience heavy multiple use during special events organized and hosted by the City of Port Orchard.
Rockwell Park
Rockwell Park Ribbon Cutting Ceremony is scheduled for Friday, June 14, 2019, at 2:30pm.
On January 31, 2018, the city was awarded a grant from the Department of Commerce and Exceltech Engineering has been selected to design this park. It is anticipated that construction will being late 2018 and is estimated to be completed in 2019.
The park will have many amenities including ADA accessibility to the beach and ADA parking; terraced seat walls; picnic areas; viewing areas; and water access.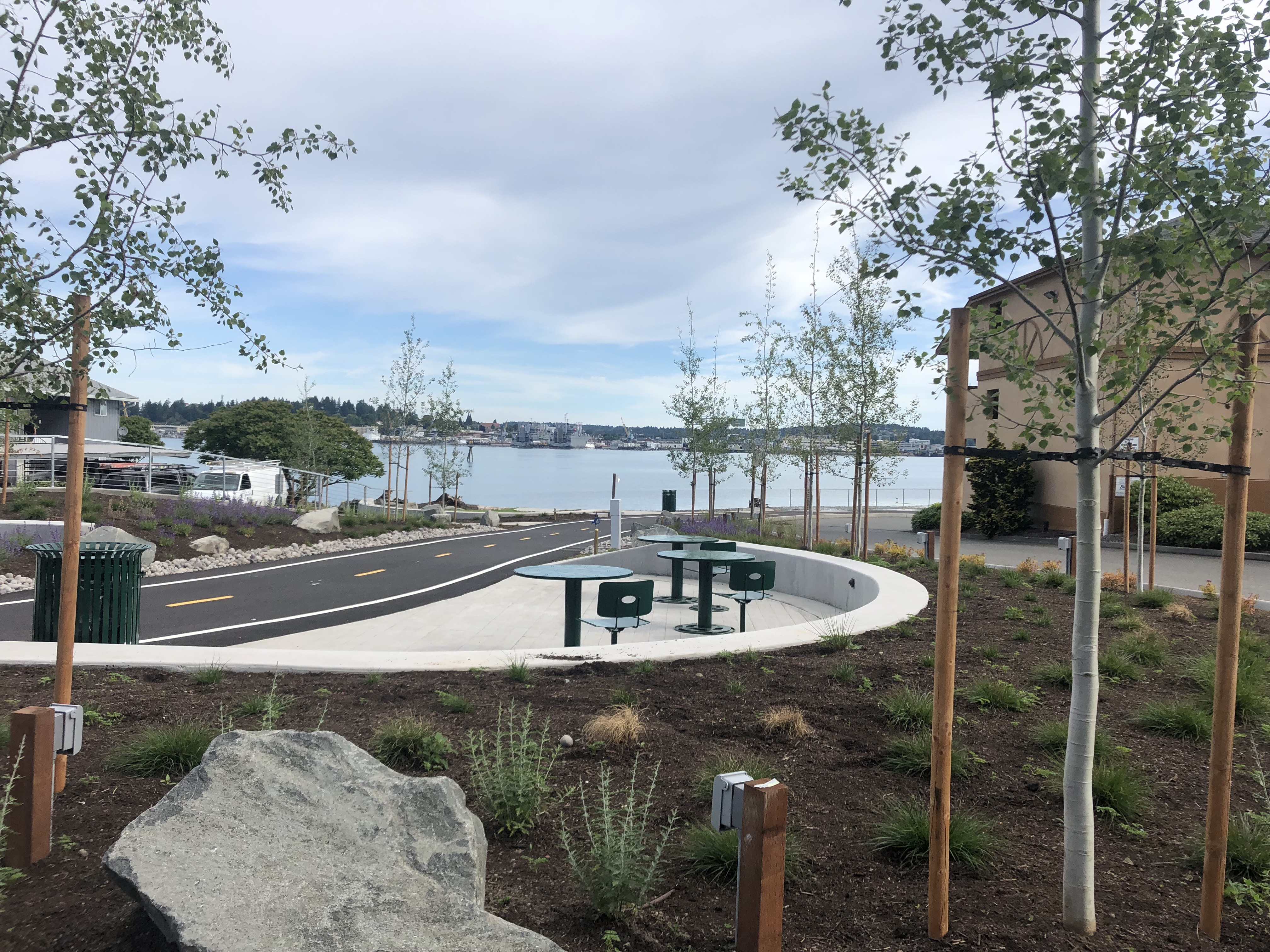 Rockwell Park Design
Overhead View of Trail