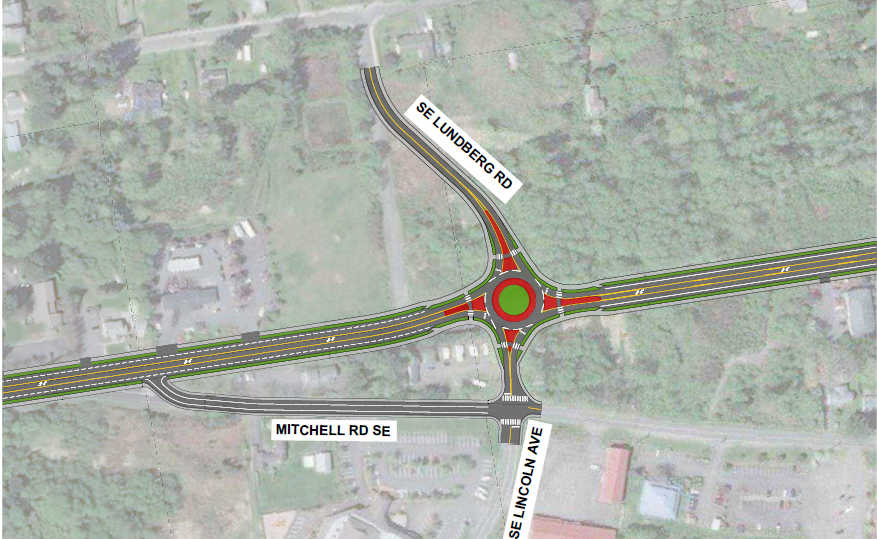 City of Port Orchard Awarded Federal Funds to Improve Road Safety
WSDOT Program Commits $1.5 million to Bethel and Lincoln Roundabout Project
PORT ORCHARD, WA – (January 5, 2021) – City of Port Orchard officials in late December received confirmation from the Washington State Department of Transportation of a $1.5 million award for the construction of a new $2.8 million roundabout at the corner of Bethel Avenue and Lincoln Streets. The federally appropriated funds are part of the State's City Safety Program designed to reduce fatal and serious injury crashes on city and town streets using engineering improvements and countermeasures.
A City of Port Orchard Local Roadway Safety Plan was submitted to improve traffic safety in March 2020 that identified the corner of Bethel and Lincoln as having the highest number and most severe collisions between 2014-2018. More than 240 accidents occurred, along the Bethel Corridor, during that timeframe. WSDOT states that roundabouts reduce collisions by up to 75% percent over intersections with stop signs and traffic signals.
"We've been planning for necessary traffic improvements on the Bethel Corridor for a number of years" said. Mayor Rob Putaansuu. "The Bethel Corridor is a high priority for the City and we will be pursuing additional grants to make much needed improvements.  The City Safety Program is the first step toward our goal of improving the entire commercial corridor."
Construction is anticipated to be completed by November 2022.