City of Port Orchard Parks, Recreation and Open Space (PROS) Plan Survey

The City of Port Orchard is updating its Parks, Recreation and Open Space (PROS) Plan, and we need your help! We need your user information, opinions, and suggestions on the City's park properties and recreation programs, to help us understand how you currently use the City's parks system and to help us plan for the future. This information is important to ensure that we will meet the needs of the Port Orchard community as we grow.

Please be sure you enter your name and phone number at the end of the survey if you would like to enter the drawing for a $250 gift certificate! Thank you for your time to complete this survey.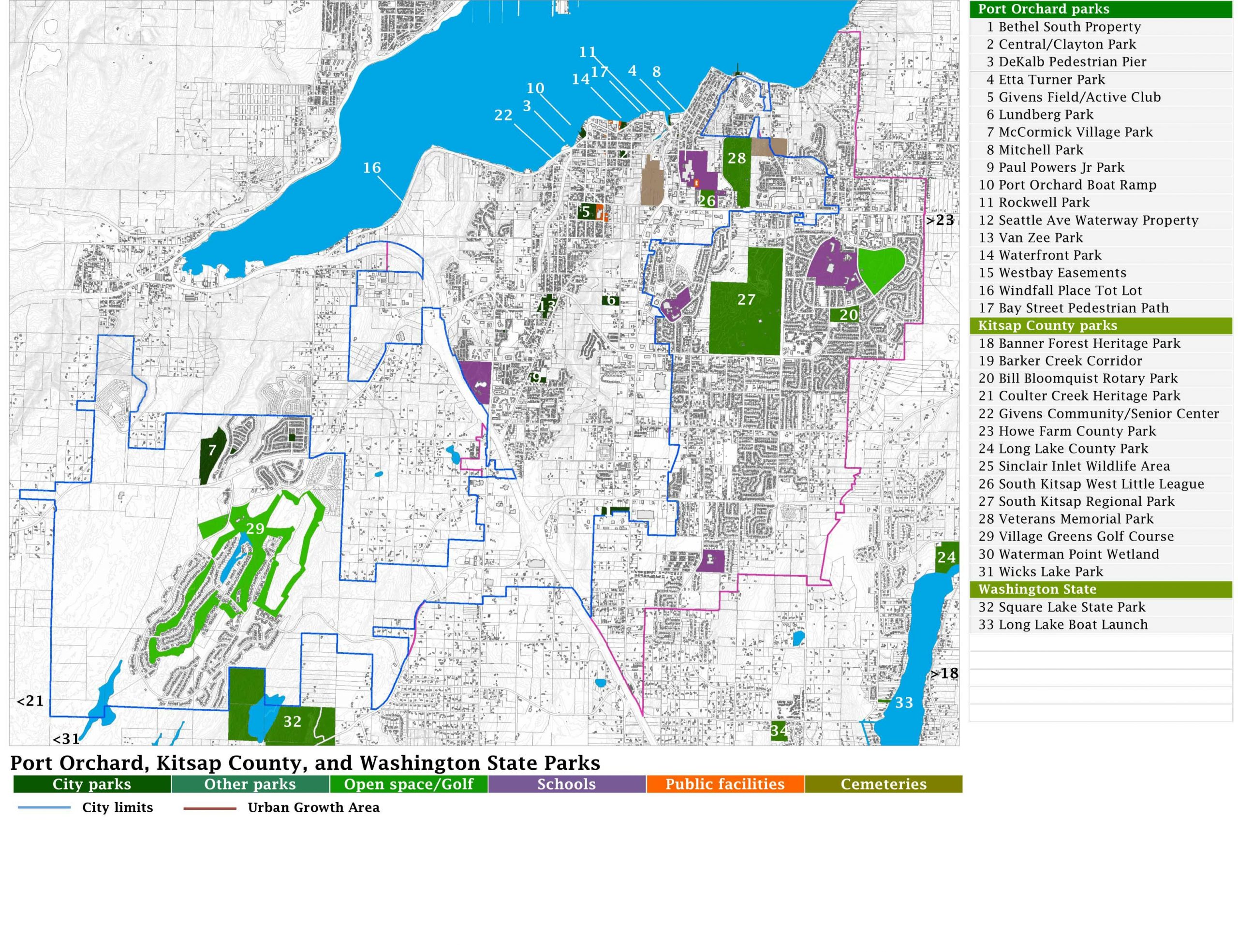 Stay Home, Stay Healthy

The Department of Community Development and Permit Center office located at 720 Prospect Street is closed to the public until further notice.

We are working with limited staff behind closed doors and some staff are working remotely. As a result, you will likely experience longer response times to your inquiries. We appreciate your patience and understanding. Click here for more information.
Responsibilities

The City's Department of Community Development is responsible for Planning, Building and Code Enforcement. To meet these responsibilities, there is a City Development Director, Associate Planners, a Building Inspector, a Code Enforcement Officer and Administrative staff. The Department also administers the City's Shoreline Management Program. The City Development Director is the SEPA Official for environmental review of projects and is the Building Official.

Planning Responsibilities:

Advanced Planning:

Annual Comprehensive Plan Amendments
Coordinated planning with Kitsap County and the Kitsap Regional Coordinating Council.
Annexations

Current Planning:

Land Use Reclassification (Rezones)
Conditional Use Permits
Temporary Use Permits
Subdivision Applications
Variance Applications
Short Plat Applications
Boundary Line Adjustments

BUILDING RESPONSIBILITIES:

Enforces the 2015 International Building Code and the 2015 Uniform Plumbing Code
Performs plan reviews and approved building permits

---