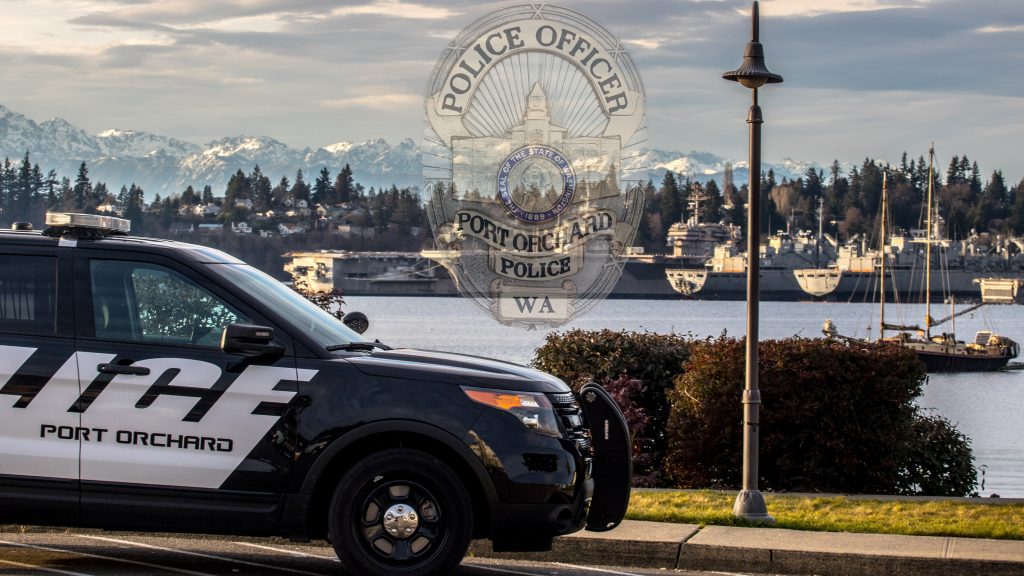 About the Police Department

The City of Port Orchard is a waterfront community nestled on Sinclair Inlet, across from Seattle on the western shore of Puget Sound. Port Orchard is close to all services to include professional sports, shopping centers, parks, performing arts, nationally-recognized championship golf courses, snow skiing, and coastal beaches. Port Orchard is the county seat of Kitsap County.

The department is a full service municipal police agency serving the City of Port Orchard. The city is home to nearly 15,000 residents, but with the city as county seat the department further serves an area population of approximately 60,000 in South Kitsap County. The department has a Marine Patrol Unit, Motorcycle Unit, and a dedicated School Resource Officer. The agency also supports two detectives and participates in numerous regional task forces.

Our goal is to live our Mission everyday and continue to maintain our community's trust. The officers of the Port Orchard Police Department fulfill the community's needs by actively engaging with the public while on routine patrol, during community events, and in our schools.