Employee of the Quarter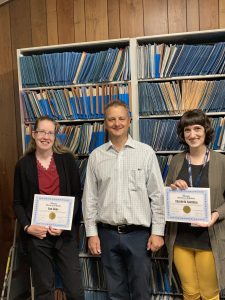 Elizabeth Spalding and Lisa Stone have been selected as the co-Employee(s) of the Quarter for 2nd Quarter 2021!
Elizabeth and Lisa were recognized for the efforts in Community Development all the way back to the start of the pandemic, figuring out how to serve our customers remotely, working through issues as they arose, and processing what has been a record number of permits that have moved through the department. Elizabeth and Lisa are routinely complimented for their customer service to both internal and external customers, their professional and positive demeanors and overall willingness to help to get the job done.
Congratulations to Elizabeth and Lisa!