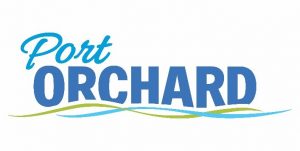 We are pleased to announce a new and improved utility customer experience starting in late April!!
Customer Information and Billing System
The City of Port Orchard has implemented a new utility billing software. For several weeks after launch, we anticipate longer than normal wait times if you call our customer service line, while staff become familiar with the new system. We apologize for any inconvenience this may cause.
If the information below does not answer your questions, please feel free to contact the utility billing department.
What is this new system?
The City of Port Orchard has launched a new billing system for the Finance department, which is replacing the existing 15-year-old system.
What does this new system mean for me as a customer?
Customers should expect a new improved billing statement and new utility account number. The new account numbers will be displayed beginning with April billing statements.
---
The payment website for City of Port Orchard Utility Department has changed. Click here to access the

new site.
---
After registering and confirming your email address you will be able to access your utility account online to set up e-bills, make credit/debit card payments and set up automatic payments if desired. The new website is available to customers now.
I am a Budget Billing customer. What changes can I expect with my bill?
For existing budget billing customers there will be a change in the frequency of your bills from monthly to bi-monthly. To calculate your new bi-monthly bill, we will take an average of charges for the last year and budget out your payments, so you have one standard amount.
To ensure proper credit to your account, if you pay by: