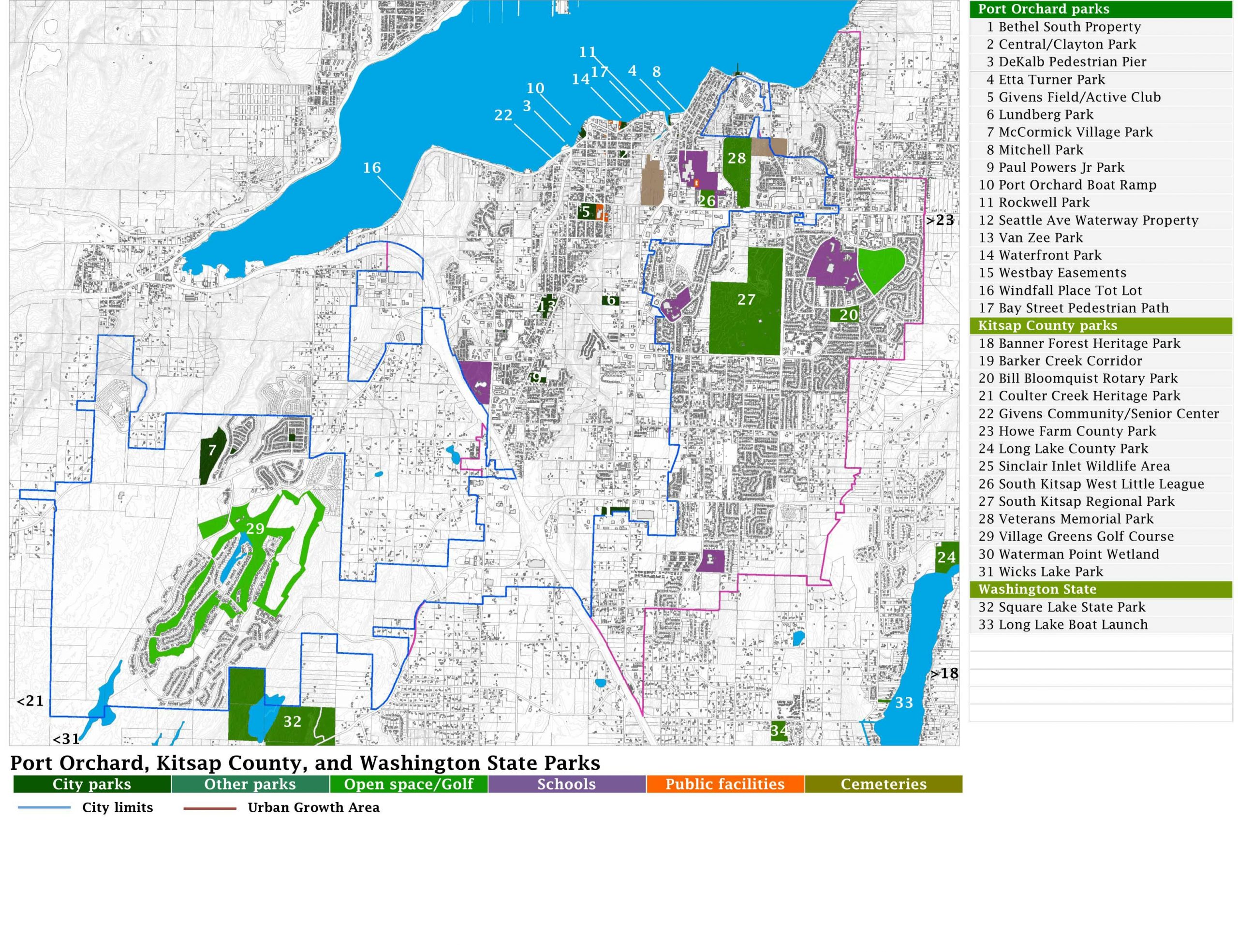 If you would like to be added to an email distribution list regarding the parks plan update, or if you would like to ask questions or share any suggestions, please email us at: [email protected]
The City of Port Orchard has hired a consultant to work with City staff on an update to the City's Parks Plan, which is used to assess the park and recreation needs of City residents, and prioritize park acquisition, maintenance, and capital facility improvements. The State of Washington also requires that the City's Parks Plan be updated every six years to qualify the City for federal and state grants through the State's Recreation and Conservation Office (RCO).
The City currently has approximately 70 acres of park area, as well as trails and other open space. However, the Parks Plan has not been substantively updated since 2011. Once updated,  the Parks Plan will provide a 20-year vision for the City's parks, recreation, open space, and trails, as well as a 6-year action plan for implementing short- and medium-term steps to succeed in this vision.  Steps in development of the Parks Plan update will include research, public involvement, and the creation of recommendations for all aspects of Port Orchard's park system, including a community demand, supply and needs analysis. The Parks Plan will also include a framework for fiscally sound decision-making over a multi-year planning period.  The Parks Plan functions in coordination with the City's Comprehensive Plan and Shoreline Master Program.