WSDOT & City Request Community Input for Bay Street, Bethel Ave. Intersection Project
WSDOT Leads Research & Pre-Design Phase with Local Agencies
FOR IMMEDIATE RELEASE
CONTACT: Mayor's Office
April 30, 2020
(360) 876-4407
PORT ORCHARD, WA – The City of Port Orchard in collaboration with the Washington State Department of Transportation is seeking robust input from the community regarding proposed changes to the intersection SR 166, Bay Street, Bethel Avenue and Maple Street.
WSDOT this month launched a website inviting comments from residents during the predesign phase to ensure that the project will best serve the needs of the community. Comments are due by May 12.
"Community input in the early stages is vital to the success of public projects like this," said Mayor Rob Putaansuu. "We're confident that the ideas brought forward by WSDOT will deliver the safest, most efficient and aesthetically pleasing solution for one of the most heavily travelled intersections in Port Orchard. Through open communication with our residents, we will be able to finalize designs that meet the desires and needs of our community."
The current signal construction at the corner that connects downtown Port Orchard, Annapolis and the Bethel corridor has outlived its lifespan and is in need of modernization according to WSDOT officials.
WSDOT began to research the intersection in December 2019 and determined that a single-lane roundabout would provide the safest and most efficient solution for traffic flow and pedestrians. Two public meetings were held earlier this year with key stakeholders including city officials, WSDOT, Kitsap County, Kitsap Transit, Port Gamble S'Klallam Tribe, the Suquamish Tribe, the Washington Department of Fish and Wildlife and affected businesses.
Visualizations and a description of the project may be found on WSDOT's project-specific website. Typically, public meetings are held to gain community input but due to the current Covid-19 shelter-in-place mandates, a digital forum was created.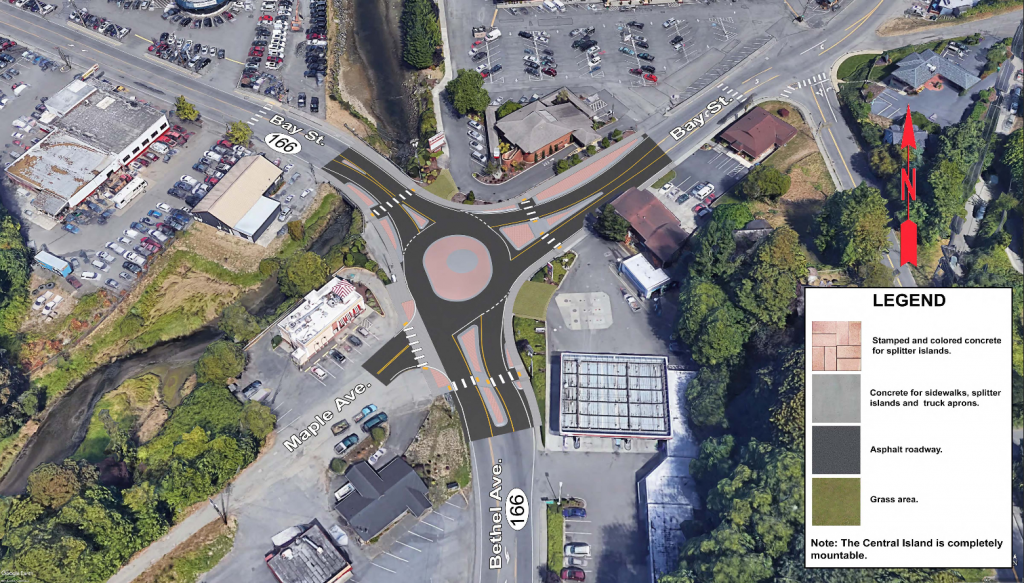 ###